In the world of boating, luxury has a new name – pontoon boats. Traditionally associated with leisurely cruises and easygoing afternoons on the water, pontoon boats have undergone a remarkable transformation. The once-humble pontoons have now emerged as symbols of opulence, blending comfort, style, and performance. In this blog post, we'll delve into the trend of luxury pontoon boats and how Harris, a renowned name in the boating industry, contributes to this burgeoning market. We'll also shine a spotlight on the luxurious features and design elements that set Harris Cruiser pontoon boats apart from the rest.
Luxury Redefined: The Evolution of Pontoon Boats: Pontoon boats have come a long way from their simple, boxy designs. They've evolved into vessels that offer the perfect blend of relaxation and high-end comfort. What makes these boats the new symbol of luxury? It's the versatility, space, and innovative features they bring to the water. From plush seating to top-notch entertainment systems and cutting-edge technology, modern luxury pontoon boats offer it all.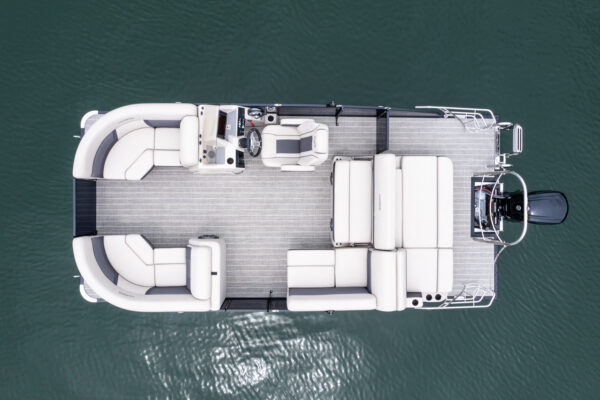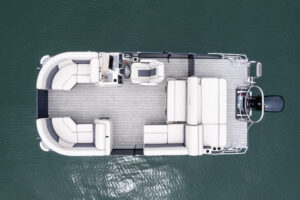 Harris Cruiser Pontoon Boats: A Class Apart: Amid this pontoon revolution, Harris stands out as a pioneer. Known for its unwavering commitment to quality and innovation, Harris has set the standard for luxury pontoons. The Harris Cruiser series, in particular, exemplifies the pinnacle of style and comfort. Here's a glimpse of what sets these boats apart:
1. Spacious and Flexible Layouts: Harris Cruiser pontoon boats offer spacious layouts that can be customized to suit your preferences. Whether you're hosting a lively gathering of friends or seeking a peaceful escape on the water, these boats adapt effortlessly.
2. Plush Seating and Relaxation Areas: Sink into the lap of luxury with plush seating, comfortable loungers, and even cozy recliners. The emphasis on comfort is evident, making your boating experience a true retreat.
3. High-End Upholstery and Finishes: Every detail in a Harris Cruiser is carefully designed, from the upholstery to the finishing touches. Quality and craftsmanship are evident throughout the boat.
4. Cutting-Edge Technology: Stay connected and in control with state-of-the-art technology, including advanced entertainment systems and intuitive controls.
5. Performance and Handling: Harris doesn't compromise on performance. Cruiser pontoon boats are designed for smooth handling and excellent speed, making your time on the water both exciting and relaxing.
The rise of luxury pontoon boats is not merely a trend; it's a transformation of how we perceive leisurely boating. No longer confined to a stereotype of sedate, slow rides, these vessels are redefining the meaning of luxury afloat. And at the forefront of this revolution is Harris, a brand that has consistently redefined what it means to own a pontoon boat. With their spacious and flexible layouts, plush seating, impeccable upholstery, cutting-edge technology, and outstanding performance, Harris Cruiser pontoon boats embody the epitome of luxury on the water. They offer an escape into a world of opulence, where you can enjoy the serenity of a gentle cruise, throw a lively gathering, or simply bask in the comfort of a quiet afternoon on the lake. These boats have broken the mold and created an experience that's uniquely yours to design. As the sun sets on traditional pontoon boats, it rises on a new era of sophistication, comfort, and innovation. The future of luxury on the water is here, and it's embodied by Harris Cruiser pontoon boats. With Harris leading the way, the only limit is your imagination as you embark on unforgettable journeys across lakes and rivers in the lap of boating luxury. Experience the evolution, embrace the opulence, and make memories that will last a lifetime. Welcome to the future of luxury on the water.