Are you in search of the perfect luxury boat to turn your dreams of elegant water adventures into reality? Look no further! Erwin Marine is your ultimate destination for exploring an exquisite range of Cobalt boats for sale. Whether you're an avid boater or a first-time buyer, Erwin Marine offers top-notch customer service and an extensive selection of Cobalt boats, making it the go-to place for all your boating needs.
Introducing Cobalt Boats
Cobalt Boats is a name synonymous with luxury, quality, and innovation in the world of boating. With a history dating back to 1968, this American manufacturer has consistently delivered exceptional vessels, earning the trust and admiration of boaters worldwide. Cobalt Boats are known for their impeccable craftsmanship, attention to detail, and an unwavering commitment to providing boaters with an extraordinary experience on the water. From the sleek, timeless designs to the use of premium materials, Cobalt boats are the epitome of elegance. Cobalt's dedication to quality shines through in every boat they produce. These vessels are built to last, making them a sound investment for those seeking long-term enjoyment on the water.
Erwin Marine: Your Trusted Boat Dealer
Erwin Marine is more than just a boat dealership; it's a cornerstone of the boating community in Chattanooga, TN. With a rich history and a strong commitment to customer satisfaction, Erwin Marine has earned its reputation as a trusted name in the industry. The staff at Erwin Marine aren't just salespeople; they're boating enthusiasts themselves. Their deep knowledge of the products they sell means you'll receive expert guidance when choosing your dream Cobalt boat. At Erwin Marine, it's not just about selling boats; it's about understanding your unique needs and preferences to match you with the perfect Cobalt boat. The personalized buying experience sets Erwin Marine apart from the rest.
The Impressive Range of Cobalt Boats for Sale
Erwin Marine offers an extensive selection of Cobalt boat models, each catering to different boating preferences. Whether you're into water sports, fishing, or leisurely cruises, there's a Cobalt boat that fits your lifestyle. From the compact R8 Surf to the spacious and luxurious A36, Cobalt offers boats in various sizes and configurations, ensuring that every customer finds the perfect match. To choose the right Cobalt boat, it's essential to understand your boating needs. Are you seeking speed, comfort, or both? Erwin Marine's knowledgeable staff can help you navigate this decision.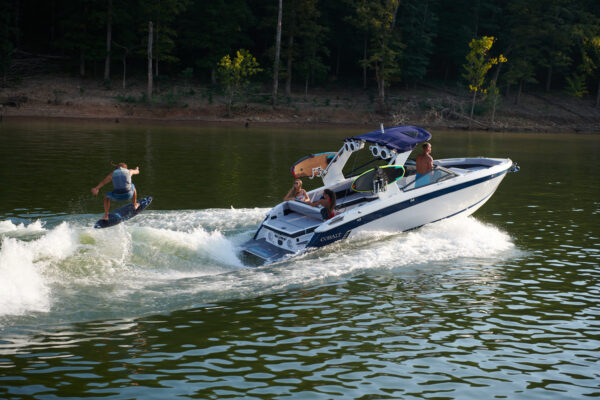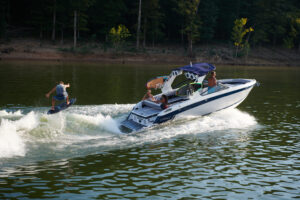 Erwin Marine is dedicated to ensuring that your boat suits your lifestyle. Their staff will help you find a Cobalt boat that aligns perfectly with your needs, whether you're a solo sailor or plan to entertain guests. A Cobalt boat is more than just a vessel; it's a tailored experience. Your comfort and enjoyment on the water are paramount, and Erwin Marina will help you find the boat that ensures both.
Exploring Financing Options
Owning a Cobalt boat is a dream come true, and Erwin Marine wants to make that dream easily attainable. They offer various financing options and support to help you sail smoothly through the purchasing process. Erwin Marine often has special offers and promotions related to Cobalt boat sales. Keep an eye out for these opportunities to make your luxury boat purchase even more enticing. Erwin Marine believes in a transparent and straightforward financing process. They are committed to ensuring that you understand every aspect of your purchase, making it a stress-free experience.
Customer Testimonials and Satisfaction
The best way to gauge the satisfaction of Cobalt boat owners is by hearing their stories. Real customer testimonials reflect the excellence of Cobalt boats and the quality of service provided by Erwin Marine. Head over to their social media accounts as well as our reviews on google to get a glimpse of their customer's satisfaction. Erwin Marine's commitment to customer satisfaction doesn't end with the sale. Their after-sales service ensures that you enjoy your Cobalt boat to the fullest, with any support or maintenance you may require.
Invitation 
Erwin Marine invites potential buyers to step into the world of Cobalt boats and experience the luxury, quality, and satisfaction that comes with owning one. With Erwin Marine as your trusted boat dealership and an impressive array of Cobalt boats for sale, you can turn your dream of owning a luxury boat into a reality. Experience the thrill of cruising the waters with a premium Cobalt boat, backed by top-notch customer service and a commitment to unmatched quality. Visit Erwin Marine today to embark on your boating journey in style and elegance.
Consult with the knowledgeable staff to find the perfect Cobalt boat for your needs.
Call at (423) 622-1978 or head over to 3001 Kings Point Rd., Chattanooga, TN 37416.