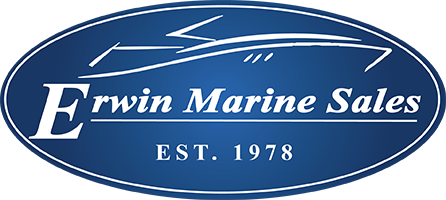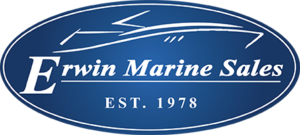 Are you on the hunt for the best boat dealer in Chattanooga, TN, to fulfill your boating dreams? Look no further! This guide will walk you through the essential factors to consider when choosing a boat dealership that aligns with your needs and offers unparalleled services. Whether you're a seasoned boater or a first-time buyer, making the right choice will ensure a smooth buying experience and enjoyable days on the water.
Understanding Your Needs and Budget
Before embarking on your boat-buying journey, it's crucial to understand your needs and budget. Assess your boating requirements, whether you're into fishing, water sports, or leisurely cruises. Consider your preferences in terms of boat size, style, and features. Once you have a clear idea of what you need and want, set a realistic budget. This will help you narrow down your options and ensure you don't overspend.
Researching Boat Dealerships in Chattanooga, TN
Now that you've established your needs and budget, it's time to research boat dealerships in Chattanooga, TN. One name that consistently stands out is Erwin Marina. Let's take a closer look at what sets them apart.
Comparing Erwin Marina with Other Prominent Dealerships
Erwin Marine is widely recognized as one of the top boat dealers in Chattanooga. Their commitment to customer satisfaction, extensive boat inventory, and stellar customer service have earned them a solid reputation. When considering Erwin Marine, be sure to explore their offerings thoroughly. While Erwin Marine may be a top contender, it's always wise to compare them with other well-known dealerships in the area. This ensures you're making an informed decision based on a broad perspective.
Reading Customer Reviews and Testimonials
One of the best ways to gauge a dealership's performance is by reading customer reviews and testimonials. These insights from fellow boaters can provide valuable information about their experiences with the dealer and the quality of service they received. https://g.page/r/CV6mrz5ppx2rEB0/review
Boat Selection and Inventory
When selecting a boat dealer, it's essential to examine the range of boats available. Erwin Marine prides itself on offering a wide selection of both new and used boats. This variety allows you to choose a boat that perfectly suits your needs. Ensure that the dealership has the specific boat model you desire.
Customer Service and Support
Top-notch customer service is non-negotiable when choosing a boat dealer. Erwin Marine excels in this department. They offer exceptional customer service and support, including after-sales assistance, maintenance, and warranty policies. Be sure to inquire about their boat service and repair facilities, as this is crucial for the long-term care of your vessel.
Reputation and Experience
The reputation and experience of a boat dealer matter significantly. Erwin Marine has built a strong reputation over the years and has a wealth of experience in the industry. To further solidify your decision, seek recommendations from other boaters in the community.
Price Transparency and Negotiation
Transparent pricing and a fair negotiation process are key when making a significant investment like buying a boat. Erwin Marine prides itself on transparent pricing with no hidden fees. Feel confident in negotiating the best deal for the boat of your dreams.
Additional Services and Amenities
Finally, consider any additional services or perks offered by Erwin Marine. Proximity to waterways and launching facilities can enhance your overall boating experience.
Selecting the best boat dealer in Chattanooga, TN, is a pivotal step in your boating journey. By thoughtfully considering your needs, researching dealerships, and prioritizing customer service, you can confidently choose Erwin Marine as your ideal boat dealer. With their excellent boat selection, reliable support, and strong reputation, Erwin Marine is well-equipped to assist you in finding the perfect boat and ensuring a delightful boating experience. Visit Erwin Marina and explore their boat inventory in person and engage with Erwin Marine's staff to discuss your boating requirements and preferences!